Aegon launches its 2018 global Hackathon
Do you have a brilliant idea that will disrupt the insurance industry? We are looking for you!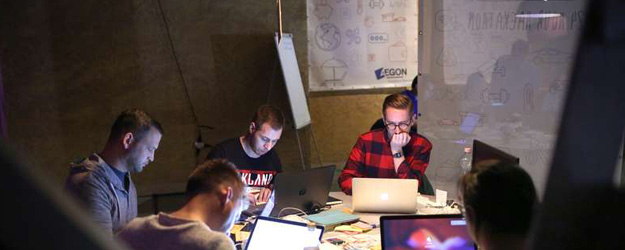 The global Aegon Hackathon 2018 takes place on September 20 - 21, 2018, in Mumbai (India), Budapest (Hungary) and Dallas (USA). Our Aegon Hackathon is set to bring people together from multi-cultural backgrounds and diverse industries for one mission; to ensure Wealth + Health is available to all.
A lifetime of financial security has two fundamental ingredients: Wealth + Health. Both are important to the stability of people's lives and are susceptible to unforeseen events. At Aegon, we want to improve the wealth and health of our customers and employees, adding more years to their lives and more life to their years.

This year's edition of the Aegon Hackathon - Wealth + Health: Disrupting the Model - is looking for programmers, designers, hackers and dreamers, those who want to see more than incremental change, to join the 24-hour, global program.

Enterprising ideas and fearless teams can register for one of the Aegon Hackathon locations in either Mumbai, Budapest, or Dallas via the website.

Aegon encourages participants to think about how developments in digital transformation (e.g. robotics, Internet of Things (IoT), data intelligence, artificial intelligence, blockchain) and society (e.g. individualization, transparency, consolidation) influence customers' financial and physical well-being.

The application deadline for the Aegon Hackathon is July 20,2018.
Related Links