Silver Starters winner quits job to focus on lung testing business
March 26, 2021, 10:11 CET
Karin Lammering has emerged as the unanimous winner of the 2021 edition of Silver Starters, the coaching program set up by Leyden Academy and Aegon for aspiring entrepreneurs aged 50 and over.

Lammering (57) plans to establish a center to make advanced lung testing more widely accessible and affordable. She resigned from her job at a hospital in Rotterdam during the online program. She said during the final of Silver Starters: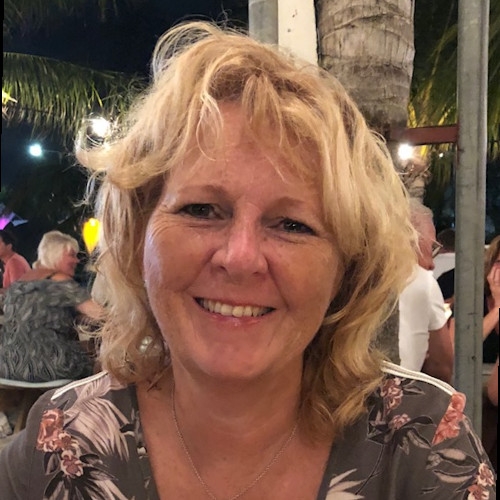 "I believe in my idea and will go for it with all my heart and passion. Because of Silver Starters I have quit my job and I am totally focused on taking my business further."
Karin Lammering
Over a hundred people watched the online final, which was hosted by Aegon. The five finalists pitched their business ideas to an expert jury that included Nadine Klokke, CEO of Knab, Aegon's online bank in the Netherlands. After deliberating, the jury unanimous named Lammering as the winner, saying they were particularly impressed by her determination and the relevance of her concept.
Willy de Heer, another finalist, was awarded the audience prize for her concept of a VR learning game. An interview with her was published on Aegon.com in early March. You can read it here.
Entrepreneurs at any age
Older entrepreneurs are the fastest growing group of entrepreneurs in the Netherlands and internationally. "The next Mark Zuckerberg will be 64 instead of 28," noted jury member Arjan in 't Veld at the start of the final.
Yet most start-up courses are tailored to young entrepreneurs, according to Mike Mansfield, Program Director of the Aegon Center for Longevity and Retirement (ACLR). In response, Aegon – working via the ACLR – and Leyden Academy on Vitality and Aging (LAVA) set up Silver Starters. More than 80 enthusiastic participants completed the 2021 program that featured modules, lectures by experts and guidance by coaches.
LAVA is a knowledge institute that strives to improve the quality of life of older people by creating opportunities for a vital and meaningful life, closely connected within the community. Aegon wants to enable people to make conscious choices that will assist them to achieve healthy financial futures. In addition, Aegon supports initiatives that contribute to the well-being and vitality of older people.