The pros and cons of buying a holiday home
September 16, 2021, 12:56 CEST
Are you regularly working from home, while plans for foreign travel become increasingly uncertain and the prospect of retirement recedes further from view? Cormac Mac Ruairi considers whether investing in a holiday home for periodic staycations is the answer.

My wife and I are not early movers. Cushioned by a reasonable starting rent, we have put off buying a home for many years. We are now warming to the idea, but we are getting to the latter parts of our working careers, and this limits our possibilities for a manageable mortgage. House prices have also exploded in the Netherlands - to mind-boggling levels! Demand far outstrips supply, and, in some cases, prospective buyers have to enter a bid before being allowed to attend a viewing. The situation has led to a protest march in Amsterdam demanding affordable housing.
Our little family unit is not directly affected. We have the luxury of an apartment that doesn't swallow up the majority of our salaries. Still, we dream of a place of our own. Similarly, we dream of travelling to interesting places around the globe. Japan, Australia, and New York have been particular highlights in the last decade. There are lots of other countries we love to visit, though I fear we have waited too long: conflict, global warming, and now pandemic health restrictions have made long journeys seem unnecessarily difficult, and perhaps irresponsible.
This summer we've had plenty of time in our apartment to catch up in another area where we are notoriously sluggish ― getting into hit television series. The latest example is Downton Abbey, the acclaimed period drama about the fictional aristocratic Crawley family and their country estate in Yorkshire. We are only just getting into the saga six years after its TV run ended.
While the grandeur of the Crawley's palatial Edwardian home borders on the ridiculous, it has increased our longing for a periodic escape to the countryside, nature, and fresh air. Again, I fear, we have come late to the party. Reports of increased buying of homes in the countryside by individuals, landlords and investors are coming in from across the globe.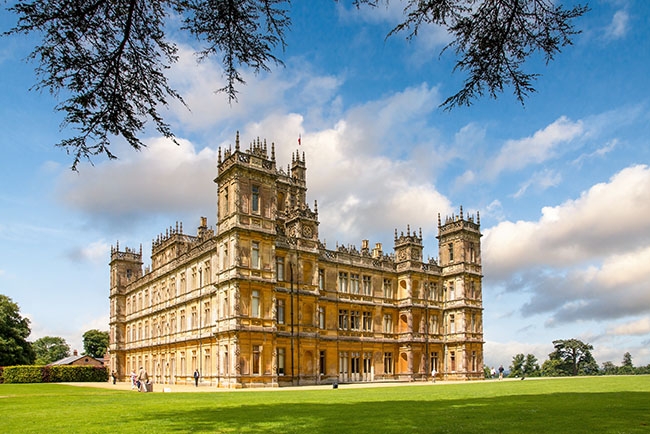 Pros
Even without the pandemic lockdowns and travel restrictions, the potential benefits of buying a holiday home are fairly obvious::
You have a place of your own ― perhaps in the woods, hills or by the sea ― that you can go to when and for as long as you want. You can even work from home with your vacation location on your doorstep every evening.
Depending on where you live, taking a break doesn't have to mean hours waiting around in an airport, passport controls and testing your language skills.
You can fit out your holiday home as grandly or as spartanly as your personal taste and wallet allow.
You will have an investment that doesn't have to cost as much as a home in the city.
You can put up your wider family and friends, and perhaps earn some income by renting out the property on the open market.
Cons
Paradise isn't always perfect or free of worry and expense. Among the many things you need to consider are:
Holiday homes are becoming such hot properties that bidding wars are increasingly common. How deep are you prepared to dig into your wallet for something that, strictly speaking, isn't essential?
Local authorities are increasingly threatening to restrict the holiday home sales to prevent locals being priced out of the property market.
Financial institutions may not provide a mortgage for a second home, particularly if it is made of wood rather than brick.
Are you buying the structure

and the land

on which it sits? If so, the cost will be higher. If not, you will pay less but could be at the mercy of the person or organization that holds the title to the land.
If anything breaks, you pay to fix it. Even if the structure seems to be solid, leaking roofs and burst pipes can be just a few unexpected costs. 
Renting out the property is a possible source of welcome income, but the costs of playing landlord yourself or paying a company to do the work for you can eat into any profits.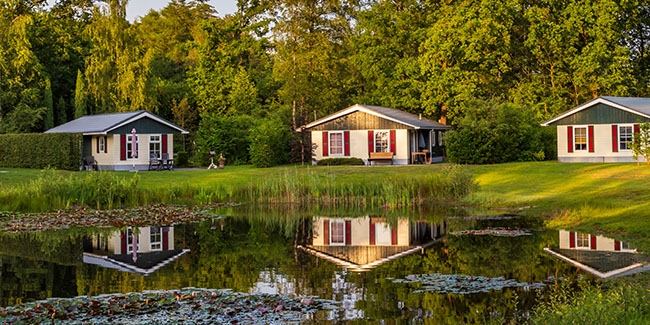 A life choice
Just thinking about the potential pitfalls is exhausting. Perhaps buying a holiday home isn't going to be the soundest investment. My wife and I have decided, however, that we need a holiday home in the woods. It doesn't have to be up to Downton Abbey-standard. A cabin will do.
We are looking at possibilities to buy a property in an established holiday park. This means we will have to pay monthly costs to the park management. It will be worth it to ensure we have our country residence for which we will always be first in the queue.